SFPC Summer Class Announcements



The summer graphics for SFPC's courses are bright, hot, exciting and also refreshing in that way that only summertime can be. Grains of sand are containers, holding the courses and teachers for the semester.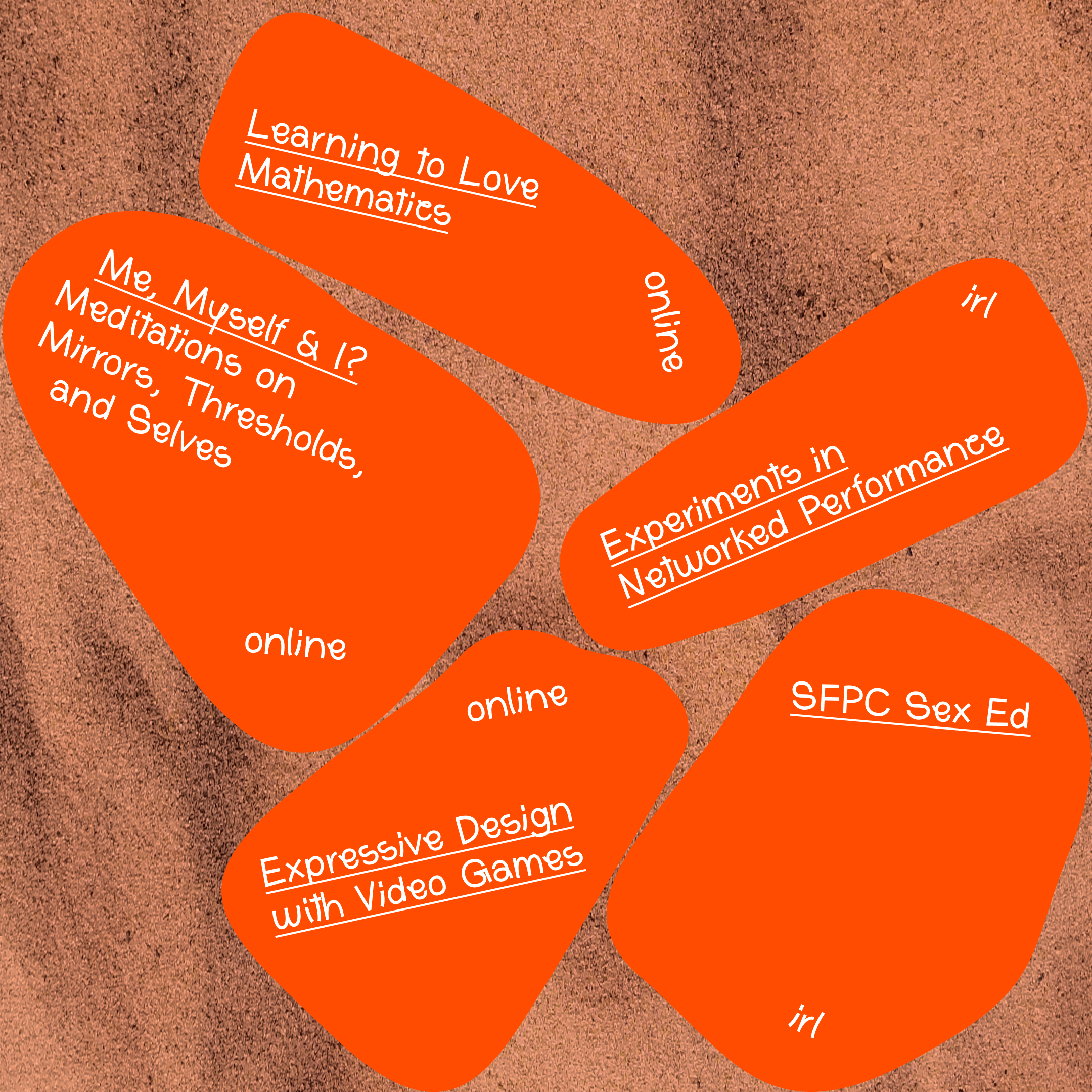 In addition to the regular course graphics, I designed graphics for the school's special in-person course, Experiments in Networked Performance.